Author, lecturer, documentary film maker T. R. Reid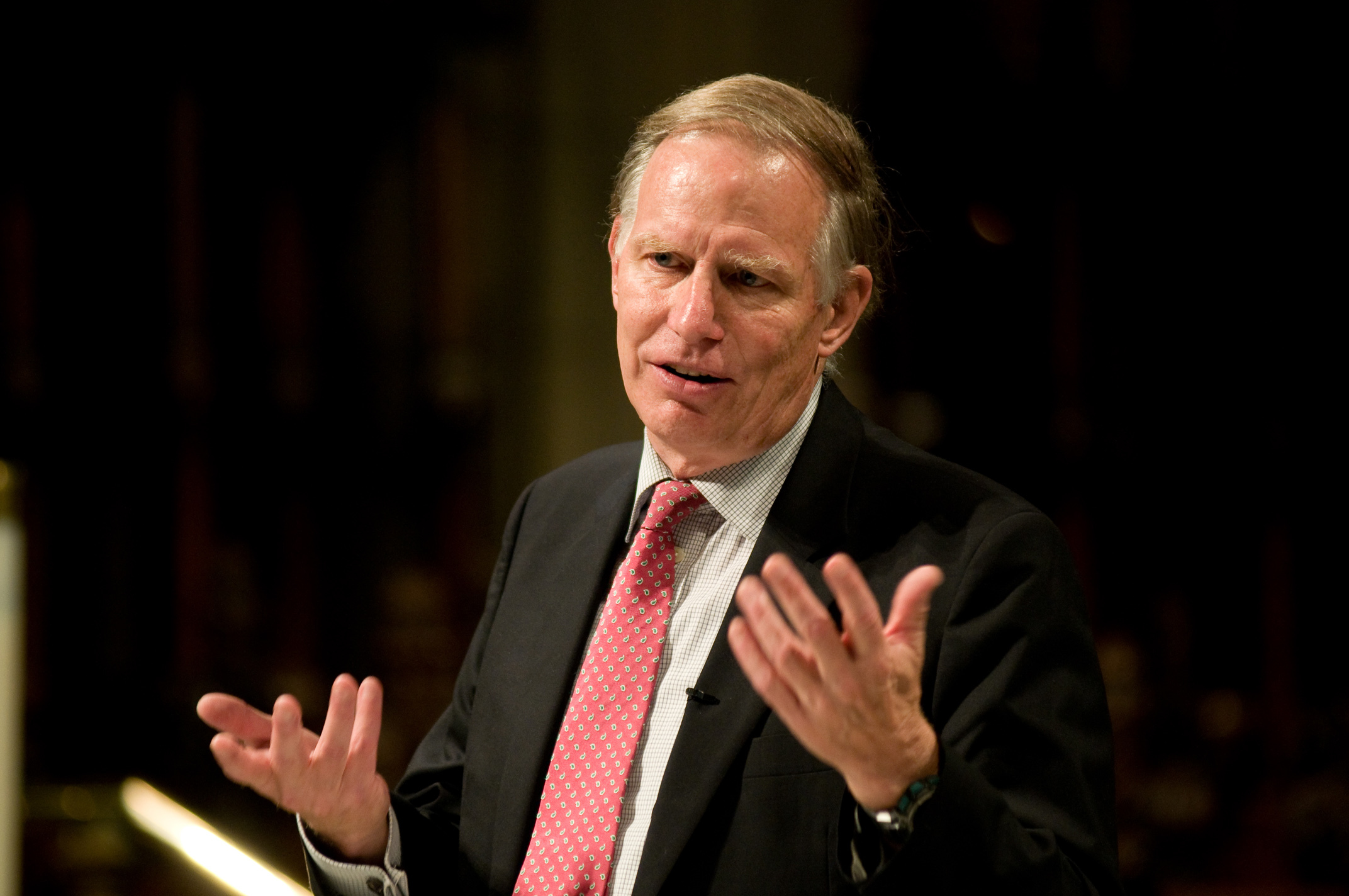 T. R. Reid has become one of the nation's best-known reporters through his books and articles, his documentary films, his reporting for the Washington Post, and his light-hearted commentaries on NPR's Morning Edition.
T. R. Reid majored in Classics at Princeton University and subsequently worked as a Naval officer during the Vietnam War, a lawyer, a teacher, and assorted other jobs. At The Washington Post, he covered Congress and four presidential campaigns. He served as the paper's bureau chief in Tokyo and London. Reid has reported from 4 dozen countries on five continents for The Post, NPR, PBS, and National Geographic.
T. R. Reid has written ten books in English and three in Japanese, and translated one book from the Japanese. His books "The Chip," "The United States of Europe," and "The Healing of America" became national best-sellers. PBS Frontline made two documentaries, "Sick Around the World" and "India--A Second Opinion" following Reid as he did the reporting for "The Healing of America." Reid wrote a chapter of the recent Japanese best-seller "Nippon no Mirai ni tsuite."
T. R. Reid's newest book: "A Fine Mess -- A Global Quest for a Fairer, Simpler, and More Efficient Tax Code" has recently been published in paperback (Penguin Books). It suggest what the U.S. should and should not do in reforming our rotten federal tax system.
T. R. Reid has made documentary films for National Geographic Television, PBS, and the A&E Network. His latest PBS film was "U.S. Health Care: The Good News," which is being broadcast by PBS affiliates around the country. He has served as the Toyota Visiting Professor at The University of Michigan and the Ferris Professor at Princeton University.
In 2020, the Emperor of Japan awarded Reid the Order of the Rising Sun with Gold Rays and Rosette for his work to enhance U.S.-Japan relations.
Reid is Chair of the Board of the Colorado Coalition for the Homeless, a $90 million operation that serves tens of thousands of Coloradans who are down on their luck. He has served as Kai-cho, or President, of the Japan-America Society of Colorado. He is Chairman of the Colorado Foundation for Universal Health Care, the state-wide citizens' campaign working for universal health care coverage. He has served on the boards of Princeton University and several other community and national organizations, and the State of Colorado's Task Force on Health Care Costs.